In our class we having been doing research on topics we are interested in and how we can make an impact on our classmates, community and people everywhere in the world with the topics we choose. I decided to mainly focus on Biodiversity and explored how people can help issues of how we can protect our planet Earth. It is an issue that still needs to be addressed in order for us and other living things to live in a world where we can enjoy a safe, peaceful and healthy environment. We also want to create a world where plants, trees, terrestrial and marine animals have a place they can call home and live at peace as well.
First of all, what is biodiversity? And what is our overall goal for biodiversity?
Biodiversity is the variety of plant and animal life in the world or in a particular habitat, a high level of which is usually considered to be important and desirable. According to the Global goals, goal 15 "…our goal for biodiversity is to sustain and manage forests, combat desertification, halt and reverse land degradation, and halt biodiversity loss."
But the question is, why does it really matter to us? And the reasons why this topic really matters to us are:
Forests cover nearly 31 percent of our planet's land area. From the air we breathe, to the water we drink, to the food we eat – forests sustain us.

Around 1.6 billion people depend on forests for their livelihood.

Almost 75 percent of the world's poor are affected directly by land degradation.

Forests are home to more than 80 percent of all terrestrial species of animals, plants and insects

And of the 8,300 animal breeds known, 8 per cent are extinct and 22 per cent are at risk of extinction..
But really, this is not all because the list goes on. Below is a pie chart where you can see how I've organized these reasons and see how much they really matter
As I've continued doing my research, I came upon the United Nations Sustainable Development Goals. I looked through their sustainable development goal 15 which is "Life on Land." Upon reading their goals for sustainable development for biodiversity, I decided to also include some of their goals to see what they plan to do. And they are:
"By 2020, ensure the conservation, restoration and sustainable use of terrestrial and inland freshwater ecosystems and their services, in particular forests, wetlands, mountains and drylands, in line with obligations under international agreements.

By 2020, promote the implementation of sustainable management of all types of forests, halt deforestation, restore degraded forests and substantially increase afforestation and reforestation globally.

By 2030, combat desertification, restore degraded land and soil, including land affected by desertification, drought and floods, and strive to achieve a land degradation-neutral world"….. etc        

(United Nations Sustainable Development Goals)
Before         
After             
Before      
After         
Before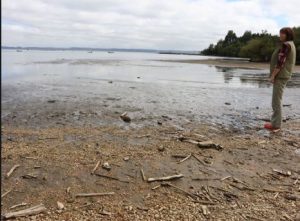 After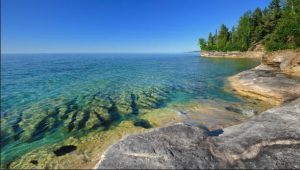 But the list goes on. I did this because, I think it is a good idea to have a sense of what the UN is planning on doing for this issue.
But the most important part of this research is answering the question: How can people help with issues about Biodiversity? And I've found a lot of different types of ideas but some of them are quite common and easy such as recycling. And the answers to this question are:
Recycling, eating a locally-based diet that is sustainably sourced, consuming only what we need, and limiting energy usage through efficient heating and cooling systems
 Respecting wildlife and taking part in ecotourism opportunities that are responsibly and ethically run in order to prevent wildlife disturbance

Being sustainable with seafood

80% of the world's biodiversity lives in the sea, and there is still much to be discovered. At least 100 million unnamed species live on the ocean floor alone. Yet beneath the ocean's surface there are constant scenes of absolute and utter destruction
Work Cited:
Cosier, Susan. "Can the Great Lakes Become Fishable, Drinkable, and Swimmable Again?"NRDC, 24 Apr. 2018, http://www.nrdc.org/stories/can-great-lakes-become-fishable-drinkable-and-swimmable-again.
Dillinger, Jessica. "Countries With The Lowest Forested Area In The World." WorldAtlas, WorldAtlas, 14 Dec. 2015, http://www.worldatlas.com/articles/the-smallest-forests-in-the-world.html.
"Forests, Desertification and Biodiversity – UN Sustainable Development." United Nations, United Nations, http://www.un.org/sustainabledevelopment/biodiversity/.
"Goal 15: Life on Land." The Worlds Largest Lesson, worldslargestlesson.globalgoals.org/global-goals/life-on-land/.
Long, Minh. "Forest Protection and Afforestation." RADIO THE VOICE OF VIETNAM, 21 July 2017, vovworld.vn/en-US/current-affairs/forest-protection-and-afforestation-560857.vov.
   Diallo, Mariama. "Why Biodiversity Matters." Google Docs Spreadsheets , 29 May 2018, 9:46, docs.google.com/spreadsheets/d/1QLjnMDSUtmYLmcnp3uroS9g27vg6P-UyeA-TwIDYTq0/edit?zx=3pdzaj90xivt#gid=509368585.
Sounds, Srange. "Unprecedent Water Crisis in Chile: Lakes and Rivers Dramatically Dry up – Strange Sounds." STRANGE SOUNDS – AMAZING, WEIRD AND ODD PHENOMENA, 17 June 2016, strangesounds.org/2016/06/unprecedent-water-crisis-in-chile-as-lakes-and-rivers-dramatically-dry-up.html.
    "You Can Help Save Biodiversity." WWF, wwf.panda.org/our_work/biodiversity/what_you_\.
#isdDC9
#GH9